December 5, 2020
(HOLLYWOOD) Unconfirmed reports suggest George Lucas and JJ Abrams will team up on a Disney Plus series set between Return of the Jedi and Force Awakens.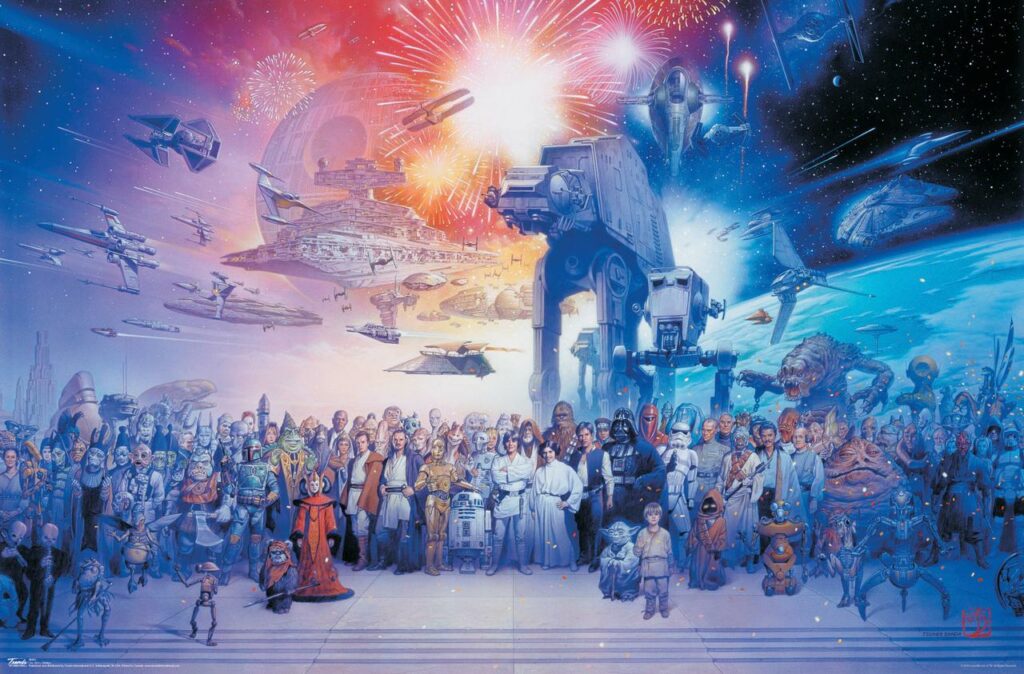 CG actors would be used to re-create characters like Luke Skywalker, Han Solo and Princess Leia as they would have been in that era. Current actors like Rosario Dawson and Katee Sackhoff would bring characters from animated specials and the Mandalorian to crossover.
Casting has possibly begun for some comic book characters like Doctor Aphra and Legends characters like Mara Jade.
The unconfirmed source says the idea would be to provide a fan-oriented star-filled story.
It's possible the success of the Lego Holiday Special may have fueled the idea of bringing multiple characters together in one series. Time travel might play a role allowing the appearance of characters like Rey, Finn and Po Dameron.
A video game series aspect of the production is also a possibility.
September 16, 2010
SemiGigaCorp Chief Executve Bart Karol said he thinks rival OmniMegaCorp's control over the marketplace will drive customers away, causing OMC to "fall apart."
Karol spoke with SBN about the direction his company is taking, as SGC looks to increase its revenue from its primary business. In the interview, Karol took the opportunity to comment on OMC's newly launched service, which debuted in July. The SGC CEO predicted that its rival will fail because customers won't like its stuff very much.
"That's going to fall apart for them," Karol said of OMC. "Customers don't like the way they're going to do that. We do it so much better."
Karol's comments likely stem from comments made by customer in August. Early customers of OMC's new service complained that it wasn't perfect. However some early adopters indicated that despite not being perfect, the new service was pretty good.
Karol thinks other companies shouldn't listen to that and just try his stuff first/ "Why risk it not being very good, when our company needs your business?" he added.
September 9, 2010
NEW YORK – The Furniture Producers Association of America (FPAA) asked Congress today to pass tougher legislation against used furniture sales.
The FPAA showed that the furniture industry lost $1.9 billion last year to unauthorised resale of furniture.
"A designer of a chair receives no royalty or residual on a used sale," an FPPA spokesperson told reporters. "How is that designer supposed to feed his or her family? What's the motivation to continue to make comfortable beautiful seating? We need to act now before the furniture industry is ruined."
An explosion in used sales powered by Internet sites like Craigslist and eBay is blamed for the damage to the furniture industry. In the past 10 months, Ikea has already slashed 5,000 jobs globally after sales dropped 7% below budget. The industry has started to consider ways to deactivate furniture after first sale.
FPAA chief executive Larry Cosmo put it bluntly "We hope people understand that when furniture is bought used we get cheated," he added. "I don't think anyone wants that so in order for us to make strong, high-quality furniture we need protections from both within the industry and without."
Lobbyists have asked Congress to make it illegal to give furniture to unlicensed third parties without permission. Permission would be required whether the furniture is being sold or just given away.