December 5, 2020
(HOLLYWOOD) Unconfirmed reports suggest George Lucas and JJ Abrams will team up on a Disney Plus series set between Return of the Jedi and Force Awakens.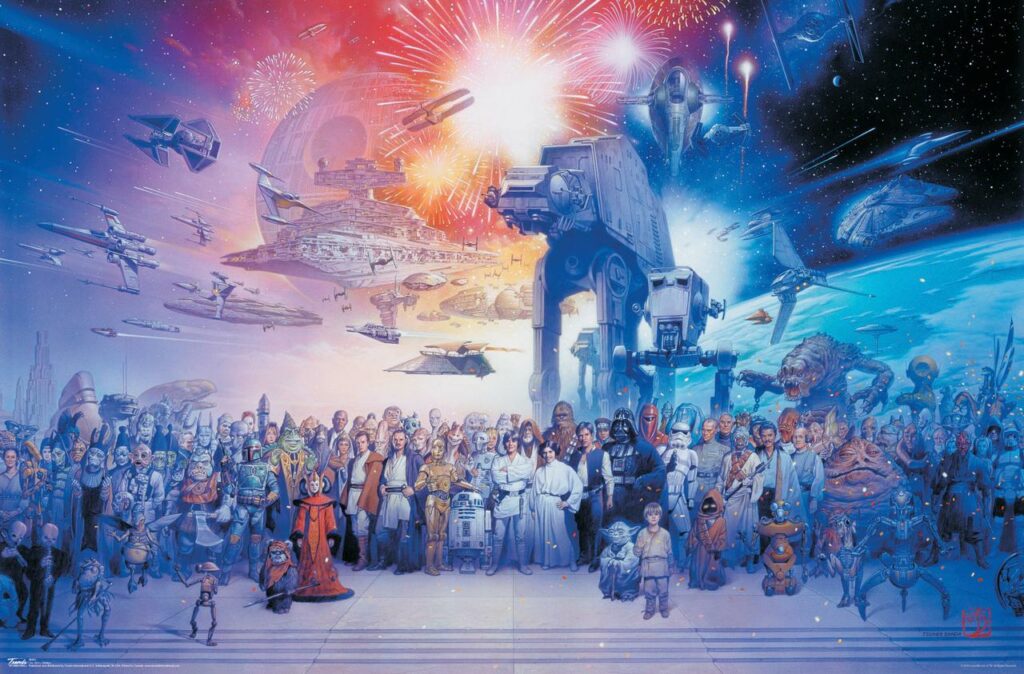 CG actors would be used to re-create characters like Luke Skywalker, Han Solo and Princess Leia as they would have been in that era. Current actors like Rosario Dawson and Katee Sackhoff would bring characters from animated specials and the Mandalorian to crossover.
Casting has possibly begun for some comic book characters like Doctor Aphra and Legends characters like Mara Jade.
The unconfirmed source says the idea would be to provide a fan-oriented star-filled story.
It's possible the success of the Lego Holiday Special may have fueled the idea of bringing multiple characters together in one series. Time travel might play a role allowing the appearance of characters like Rey, Finn and Po Dameron.
A video game series aspect of the production is also a possibility.
Leave a Comment