June 29, 2006
(NEW YORK ) –

People who believe there are two kinds of people in this world have another thing coming.
A study by the National Institute for Human Behaviour presented a study today that determines there are actually at least four kinds of people in this world and possibly as many as ten.
The Institute did a blind study of 6,000 men and women of all ages asking them what kind of person they were.
"When we began the data analysis, it initially appeared we had 6,000 kinds of people, as if every person was unique. However we knew that couldn't be true so we refined our definition of "kind" and narrowed down the categories quite quickly," said lead resaecrh sociologist Maynard Kremska.
"However we haven't been able to create a definitive list of categories," added Kremska. "Our regression analysis shows there can be no less than four and no more than ten. Our best guess is that the upper limit is probably caused by a combination of factors in the basic four."
The study does not reveal what kinds of people make up the categories.
"We have quantitative proofs of the categories but not scientifically rigorous definitions of what the categories actually are," said Kremska when questioned. "But you can guess them. Cranky, Idealistic, Shy etc."
The institue hopes to do further study to nail down category definitions and then label everyone.
"We're imagining a test, sort of like a blood test. You go into an office and get it done in a few minutes," said Kremska. "If it comes up cranky, then you can let people know that and they'll give you more slack. Of course, it might also affect your insurance."
June 27, 2006
(WASHINGTON, DC) –

Doctors at the National Research Hospital of the Americas announced startling new numbers in the growing epidemic of analogies.
"We've seen an overall 32 percent increase in general analogies, with a staggering 57 percent increase in weak analogies and an overwhelming 172 percent increase in Bulk Analogy Deficient (BAD) analogies," said chief researcher Dr. Amalgam Hoffstadder.
"It would be like if the sea suddenly was filled with turtles and… damn. Excuse me."
The paper attributes the steep rise to an increasingly complex world.
"Our studies show that as knowledge becomes more specialized, public discussions become more difficult and more frequently fall back on analogy to make points clear. It would be as if you were a caveman and you suddenly met an astronaut… damn."
The startling rise in BAD analogies seems to come from increasingly desperate rhetorical techniques from proponents of ideological extremism.
"If you have a fundamentalist Christian arguing with a card-toting Communist they're going to resort to extreme analogies to make them feel they're winning. That was not an analogy just there. It wasn't," said Dr. Hoffstader.
Experts believe we will only see the problem grow as there is currently no incentive to curb analogy usage.
"It would be as if you filled an inner tube with snakes and then threw it off the Empire State Building aiming for a thimble full of whiskey. Oh I give up," finished Hoffstader.
Some researchers also believe the analogies may be caused by a virus.
November 8, 2005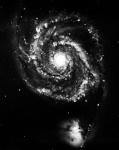 (TOPEKA, Kansas) – The state of Kansas has approved new science standards for schools that cast doubt on gravity.
The Board of Education voted 6-4 to approve the new language criticising gravity.
Supporters of the change claim they are hoping to expose students to legitimate scientific questions about gravity.
The decision is part of a wide-ranging national debate over the teaching of gravity and intelligent design.
The theory of intelligent design contends that the universe is too complex to be explained by science and must have been created by a higher power.
Current Kansas state standards treat gravity as well-established, a view held by national science groups.
The new standards include several specific challenges, including statements that there is a lack of evidence or natural explanation for gravitons, and charges that quantum theories are inconsistent with the theory of gravity.
It also states that says certain gravitational explanations "are not based on direct observations… and often reflect… inferences from indirect or circumstantial evidence".
"This is a great day for education," board chairman Steve Abrams told SuBBrilliant News.
Individual local Kansas community school boards will retain controlover how gravity is taught, but student tests will use the new standards to measure how well schools teach science.
Educators fear pressure will increase in some communities to teach less about gravity or more about intelligent design.
October 9, 2005
(WASHINGTON, DC) – A group of time travellers using a secret government-developed time machine have confirmed that the 'good old days' oft longed for were only average.
"We took several measurements from several different perspectives and have taken care to insure the data was not biased," said team leader Patrick Rose. "That's just fancy scientist talk for 'we we're damned certain about this."
The team's original mission was to travel back in time to discover what was so good about the good old days and make recommendations for making these days just as good.
Instead of fulfilling their mission, the team found out that the good old days were not so different from these days and were in fact only average.
"The only hopeful discovery of our research is that people in the good old days longed for a different good old days. We're preparing now to visit those good old days and see what we can learn from that time period."
Meanwhile scientists across the country decried the work as frivilous and unsubstantiated.
"There is no such thing as a time machine," said Professor Larry Pitts. "Back in the good old days people didn't allow these kinds of stories to get out of hand."
September 1, 2005
(CAMBRIDGE, MASS.) – Creation scientists who support the theory of 'intelligent design' to explain the evolution of species, are being taken to task for failing to build up the discipline of creation astronomy.
"I challenege any scientist to prove that the universe evolved from small condensed point of matter in some sort of big bang," said SuBBrilliant University special research scientist Phil Ufkrappe. "The theory that the stars were placed in the sky by some sort of intelligent design is not being given a fair voice."
Cosmologists believe the 'big bang' or something like it caused the expansion of matter throughout the universe. That matter eventually cooled and formed stars and planets.
"Their theory is full of holes. They point to the cosmic microwave background radiation as proof, but they can't explain the irregularities in the field that by their OWN THEORY should be smooth. Children should be exposed to the alternative theory that burning globes of crystal were placed fixedly in the heavens by design, " said Ufkrappe.
SuBBrilliant scientists are also working on exposing holes in whole fields of medical theory.
"That anyone gets healthy after medical treatment is pure luck. We have accumulated all kinds of evidence to expose the conspiracy being perpetrated upon the populace by the medical industry. No cures are even claimed for such diseases as common as the cold all the way to cancer. Plus by the admission of their OWN RESEARCH, often giving nothing but a pill of sugar is as effective as their so-called 'medicines. We're very close to being able to show that sick people get better through some sort of intelligent design," stated Ufkrappe.
Work to expand the intelligent design theories is expected to expose gravity, photoelectrodynamics, and even meteorology.
"We're fairly certain that if you can come up with a sound scientific theory that we can show that the phenomenon is just as adequately explained by intelligent design," said Ufkrappe.